We felt a little twinge of hometown pride when Mashable ran this infographic highlighting the fastest-growing tech job markets for 2012.  The data, compiled by Acquity Group, points out what we've known for some time: Greensboro, NC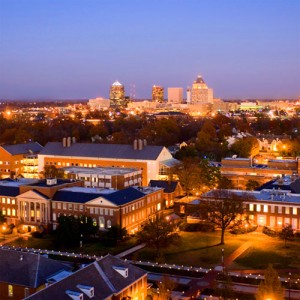 is one of the top cities in the U.S. to launch a tech career.
Why, you may ask, would a Connecticut-based IT Staffing firm feel such a kinship?  Back in 2006, we acquired an award-winning QA, development and testing outfit named Questcon Technologies.  Greensboro, home of Questcon's headquarters and state-of-the-art Test Center of Excellence, became our second home as well, and the site of our landmark development projects for a major book retailer, a TV shopping channel and more.
Greensboro sits at the eastern hub of an education mecca known as the Piedmont Triad; seven thriving universities are training the next generation of leading-edge technology pros, engineers and business leaders.  The area, once a manufacturing hub, has transformed in the last decade to a knowledge-based economy, a place where renowned global companies harness these intellectual resources to test their new ideas.
When these fertile minds aren't engaged in innovation, they are enjoying some pretty fantastic lifestyle perks.  To wit: a glorious climate, remarkable cost of living and proximity to some of the most iconic beaches and mountain ranges in the U.S.  They may occasionally need to rock out, and the Triad is justly known for its thriving live music scene.  One could feast on every conceivable global cuisine, but somehow we always make a Pavlovian beeline for the BBQ.
Our pick: Stamey's, for the iconic N.C.-style vinegar-based sauce.  Great minds, after all, must be fueled.
 Image credit: VisitSouth.com