Looking back on this week's South by Southwest Interactive festival, the technorati are placing bets on the Next Big Thing to rival previous SXSW launches Twitter and Foursquare.  We polled our own industry gurus to see which of the heat-seeking apps, products and ideas had breakout potential: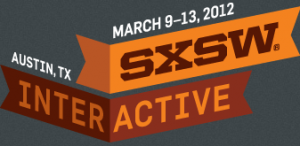 Joseph DeLuise, Chief Technology Officer, HSI:  "What I am most excited about coming out of SXSW is the API developed by Cardspring.  Despite the pervasiveness of ecommerce, 90% of all credit card transactions still occur offline.  Cardspring provides a method for retailers to bridge the disconnect between online and coupon promotions and the offline transaction.  The win for the consumer is the ability to shed all of the "Loyalty" cards we carry now, and instead be proactively alerted to coupons, or promotions offered by these same retailers.  No more coupon clipping or printing either.  In addition, smaller retailers who may not have had the financial or technical savvy to implement a loyalty program in the past will now have the ability to do so."
Kendall Kruger, HSI Consultant and Computer Engineering Solutionist: "Social media in 3D? Or have we finally come full circle?  Apps like Highlight, Sonar, Glancee, Kismet and Uberlife are your own personal social concierge, identifying and connecting you to real people of your choosing who are close by.  Instead of the Computing Cloud insulating you from your social network it is used as an information source to connect you face to face so you can talk in person to real people, like we did back in the 90s."
Nicole Perrelle, VP of Sales & Delivery, HSI: "For me, the game-changing idea came from New York Times reporter Charles Duhigg in his talk on the science of habit.  He posed the theory that we can avoid stagnating by assigning our most gratifying rewards to new behavior, masterminding our own evolution.  I liked the idea of people – and organizations – looking inward to study our cues and rewards so we can start to form better, more productive habits."
Timothy Connolly, Chief Technology Officer, Questcon: "This week I had to laugh at the latest Dilbert comic strip.  If you can think back just 18 months, the idea of working remotely from a mobile phone was not even possible!  Thanks to the advances in mobile technology in both iOS and Android phones, mobile software developers can now explore ways of connecting people when they are out in the world and connect their devices when they are away from their "Grandpa box" (aka the Desktop Computer).
"My favorite apps right now are the social discovery apps, currently the hype from SXSW: Highlight, Glancee, Zaarly and Badoo. The interesting thing about these apps is that people can communicate with each other based on their proximity to each other. It will be exciting to see how the features of these apps unfold during the next 6-12 months."
Rao Pelluru, HSI Consultant and Senior Systems Architect: "I thought the Blekko search engine has some really cool features, specifically the slashtag, a custom tool that filters search results and helps you to search only high quality sites, without spam or content farms.  Blekko has hundreds of topical slashtags curated by experts to give you the most value on topics like technology or health.  But if you want a truly custom search, you can create your own slashtag with the only the websites you trust.  It's a compelling alternative to the commercial search experience you get on today's leading engines."
Did you attend or follow this year's SXSW?  Leave a comment telling us which fest-spawned ideas could fuel the next zeitgeist: