The competition for top technology talent is nothing new – indeed, it's kept us in business for 35 years.  Lately, though, the disparity between supply of highly specialized workers and enterprise demand seems particularly acute.  Compounding the issue is that IT managers must now model leadership and collaborative skills to ensure the successful integration of new platforms.
A story this week on CNBC cast the talent deficit in starker terms, suggesting the U.S. educational systems bears some culpability: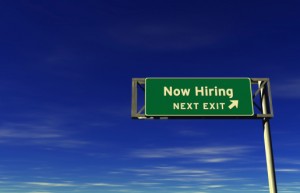 "There's been a lack of emphasis at U.S. high schools on tech education and career paths for some time," says Terry Howerton, managing partner of TechNexus, a tech incubator firm based in Chicago.  Most colleges will tell you the low number of computer science students coming in is related to the shortage of graduates coming out in this field."
Given the dismal employment prospects for recent grads, can we expect an influx of new talent to fill the void?  Not likely, according to CNBC:
"It's estimated that by 2018, there will be some 1.4 million tech-related job openings in the U.S., but the country will have only about 400,000 college grads to fill them.
"If that equation seems one-sided now, the shortage of high tech workers, for whatever reason, will just keep getting worse, says Alex Camino, vice president of marketing and communications at Softek, an IT solutions firm.
"Almost every industry is being transformed by technology," Camino says. "Banking is online, smartphones are replacing cameras. Music, publishing are online. Television is high tech. You name it, and IT has to be part of a company's strategy. So when it comes to workers, demand just keeps outpacing supply."
Image credit: Techi.com